Content Marketing is Essential to your Overall Marketing Strategy...
Engage Your Audience and Spark that Conversational Growth Strategy!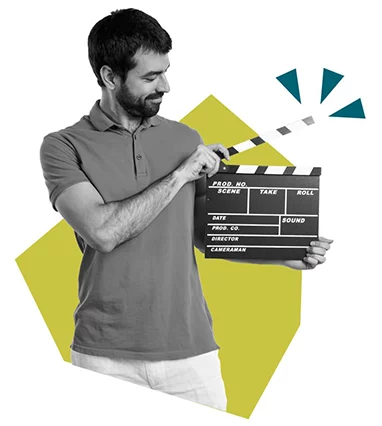 It's not just about finding an amazing content marketing writer (although that is super important); people want to see images and video they find interesting, relevant, and relatable.
Include smart, engaging content in your marketing mix to reach the right audience - get expert inbound strategists to help build your content strategy.
When you work with us, we make it our personal mission to help
you

stay ahead of the curve.
The Best Video and Photography Services to Attract Fans to your Brand
Now that anyone with a cell phone can record (often mediocre) visual content, you need to break through the noise with professional, high-caliber video and photography to broadcast your value to the world.
Enhance Your Content Marketing Strategy to Drive Traffic
We partner with outstanding media talents to manage custom content marketing...
...including writing, photography, and video production services.
Working with a professional photographer or videographer takes commonplace content and transforms it into creative dynamite, ready to blast your photo and video marketing past that of your competitors.
Our integrative approach is the secret sauce. Our editors work closely with writers and brand strategists to create out-of-this-world content that looks fantastic while serving its purpose.
Our Method is All About Delivering Strong Content that Elevates Your Brand.
Whether it's written copy or video and photography, content is crucial to the inbound marketing machine.
That's why we're here. We'll help you find the right balance to optimize your growth.