Our Mission and Purpose
We're guided by strong core values and commitment to the mission that guides our approach.
Market and Grow Better
We're obsessed with driving our clients' successes and igniting intellectual curiosity in each other. Our mission is to deliver kick-ass results for clients who truly want to kick ass, and we aim to be the best agency partner you've ever had. Our core values keep us in alignment and play an integral role in how we market and grow better, for ourselves and our clients.
We Believe in Great Processes
InVerve Marketing runs on the Entrepreneurial Operating System (EOS), which translates our goal-oriented performance growth to better successes for us and our clients.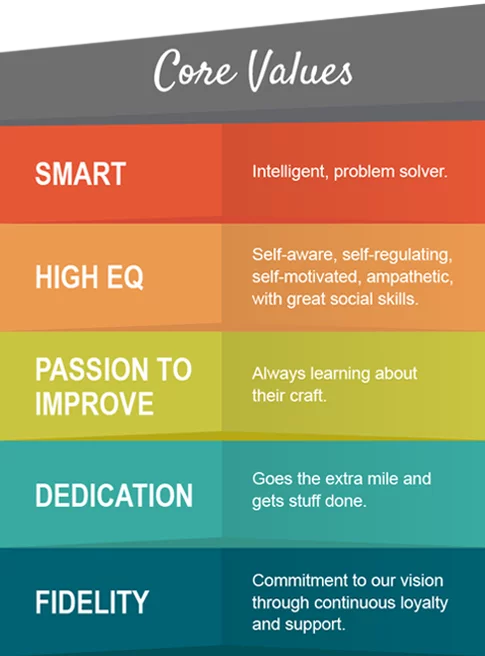 How We Work: Our Approach to Help You Market & Grow Better
Process-Driven
As technology evolves, our team continues perfecting processes and workflows to ensure smart, efficient, time-bound delivery and execution. We are data-driven and tailor each marketing plan to meet the unique needs of every client.
Goal-Oriented
We put your goals in the hands of accomplished strategists, designers, and creatives to build efficient, effective, measurable solutions.
To put it frankly: We're obsessed with driving our clients' successes.