OUR DIGITAL DESIGNERS ARE BEST IN (ART) CLASS...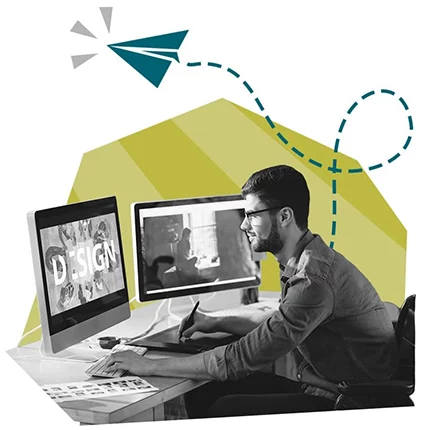 They've mastered the art of combining aesthetics with strategy, and their passion drives the entire process from start to finish. When you work with us, you'll receive beautiful graphics and a plan for how and where to use them.
We've worked with brands from the global to the local level, and we can hook you up with digital design that delivers.
Not Sure What Kind of Design Best Fits Your Brand?
Put us In, Coach!
We'll take the lead and create a detailed blueprint to help you reach your goals - and then set new ones. We love helping our clients dream bigger (creative design is our jam, man).
We'll provide you with the tools to grow your business, speak to your audience, and stand out from your competition.
Make a Lasting Impression...
By choosing InVerve to help tell your brand's story.
Powered by flawless designs and proven marketing techniques, we offer a full scope of innovative branding and design services.
Our
graphic design dream team

is standing by...