Ready for Web Design That Shines?
We can't wait to introduce you to our web design wizards, known to be masters of flow, experts at user experience, and purveyors of personality as they create your brand's custom website. Whether you're starting from scratch or looking for an upgrade, we're ready to work our magic and create something incredible.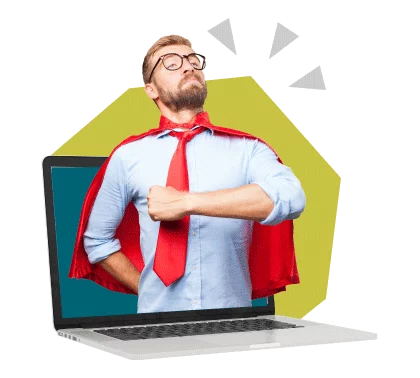 Website Designers Who Wow!
Our designers are genuine artists with eyes trained to spot trends and create sites that are professional, user-friendly, and aesthetically pleasing to your ideal customer. Not only that, but we're as responsive to our clients as your website will be to various devices. We put thought into every splash of color and every unique feature to create a fully optimized website that checks all the boxes.
We're focused every step of the way on wowing your target audience so your website is the best sales tool in your arsenal.
What Makes Our Web Dev Team Better?
We combine marketing know-how with successful web design experience.
Our team of experienced marketers ensure that the best design and web development process is guided by strategic design and proven marketing tactics.
Time for a Website Revamp?
One of the most exciting (and daunting) things about the web is its constant state of flux. Ever changing technology and trends mean that if you've been on the web awhile, your site is probably ready for a website makeover.
Our website design team is excited to help you modernize your site, ensuring you get the most out of your online presence.