Transit Publications: Magazines, Booklets, and Articles
Informative Materials for Transit Excellence
In this section, you'll find an array of resources, including magazines, package dealer info books, booklets, articles, and more. Collateral materials can offer in-depth insights, valuable information, and engaging content related to transit services and industry trends.

Vicinity Motor Corp Booklet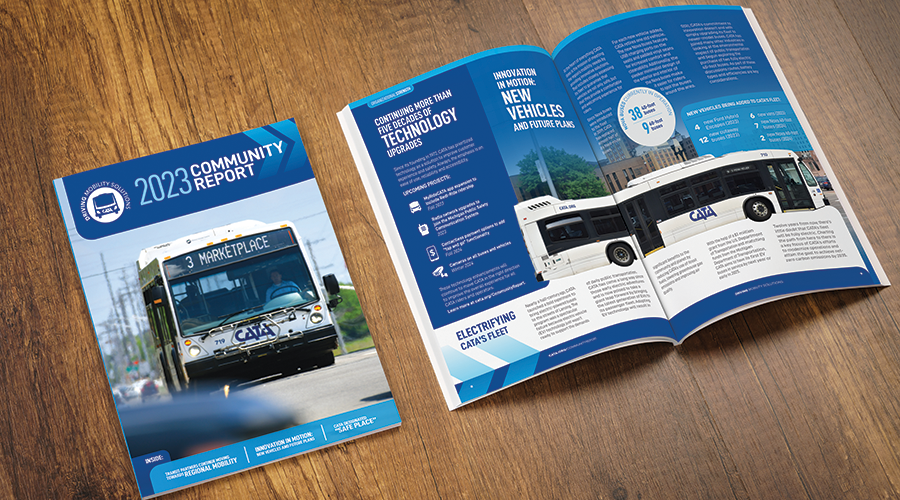 CATA Community Report 2023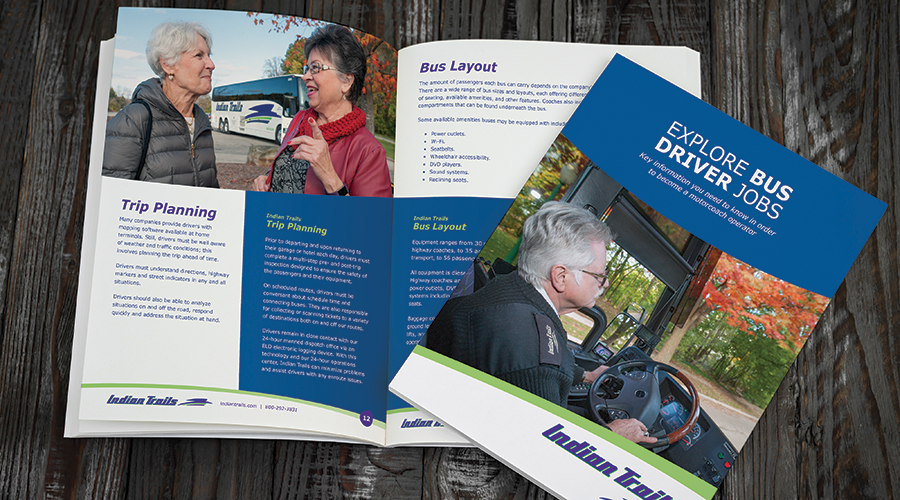 Indian Trails Bus Driver Guide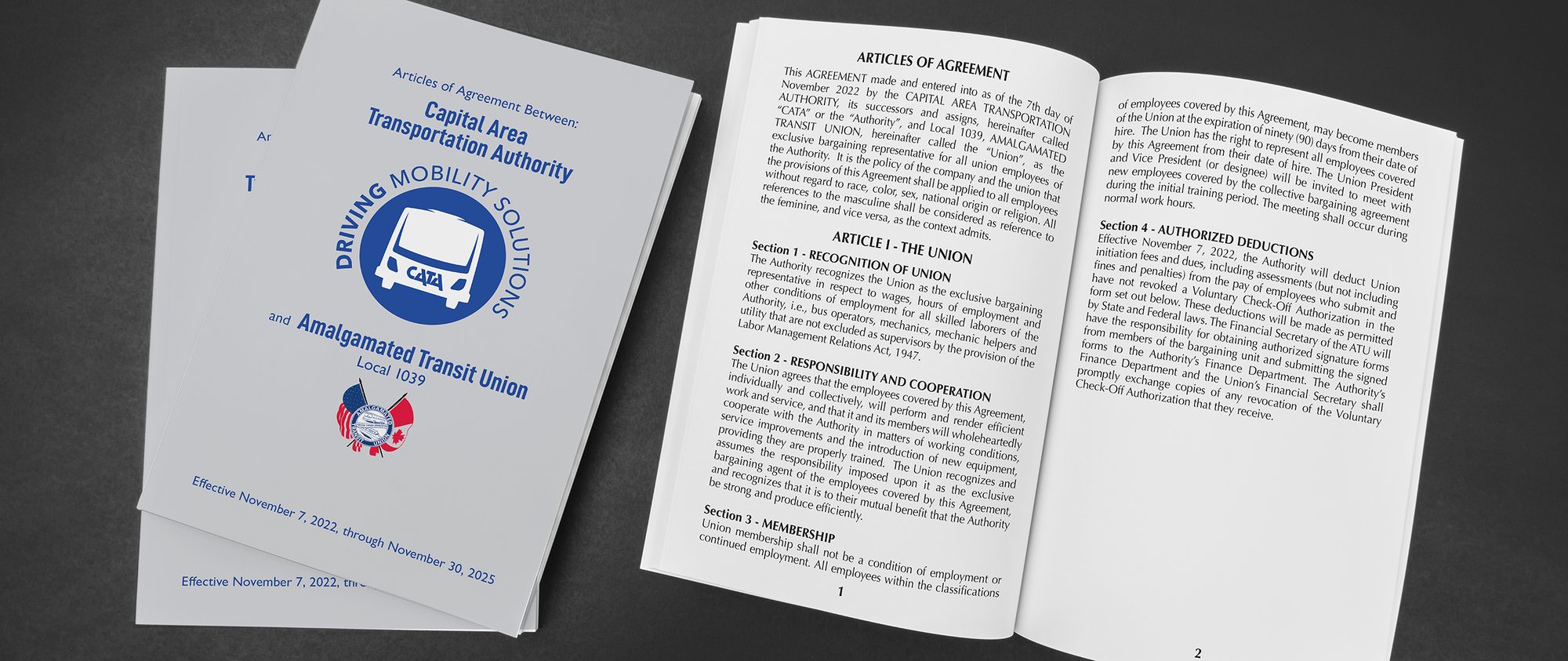 Transit Marketing Materials
Elevating Your Brand Impact
Transit marketing materials offer a range of graphics such as folders, cards, and postcards. Each piece is designed to convey essential information. From promoting special events to announcing service updates, our designs can make your transit marketing efforts get noticed.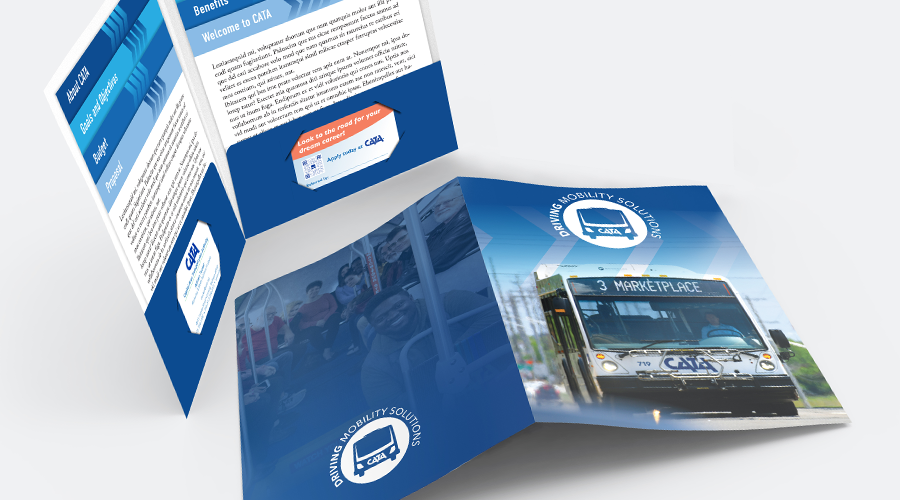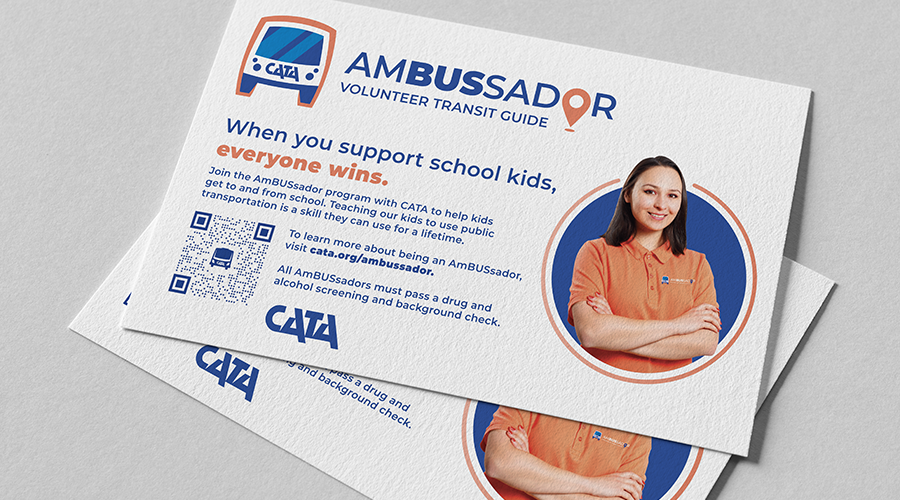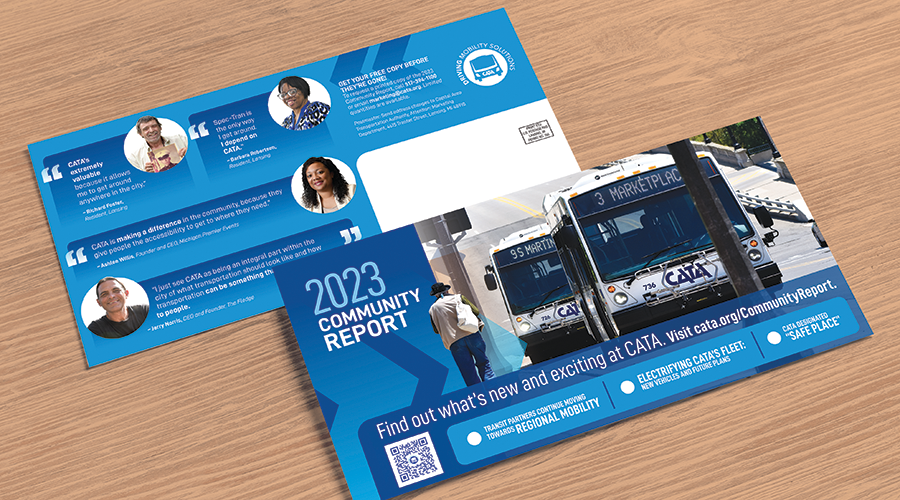 CATA 2023 Community Report Postcard