The discipline of graphic design is not easily defined. It's dynamic — always changing, fluid, and eager to embrace the next big thing (or to at least give it a try). And as design evolves, trends take shape. Last year, we saw the development of some distinct trends in design — particularly as related to the use of graphics for websites and social media. Some of these will still be hot in 2018, and there are some new trends emerging, too. Let's take a look!

Hand-drawn illustrations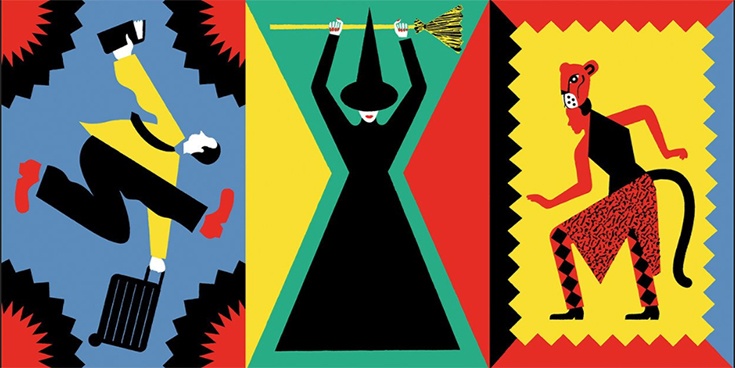 What's old is new again! Even with all that can be done using a decent computer and design software, the purely human, hand-drawn illustration has become an essential part of many designs. Whether an elementary doodle or a sophisticated rendering, illustrations offer an authenticity that can make a brand live and breathe. From the whimsical to the terrifying, illustration as a design essential is enjoying a return to favoritism that integrates with many other design trends.
Last year, the use of custom, hand-drawn illustrations began to move into the forefront. This trend is expected to grow in 2018, with illustrations taking center stage for their uniqueness, originality, imagination, and often, their beautiful simplicity. They will be found everywhere: in logos, incorporated on web pages, and used in an endless array of print collateral materials — to help give a brand the edge it needs to shine bright and stand out. Check out the New York Times "The Year in Illustration 2017" for some of the best from the past year.
Typography
Typography is an art unto itself and is being used in many new and exciting ways. This year, typography becomes even more flexible and will be utilized not only to relay a written message, but as an integral part of the design. When perfectly paired, text and photography or illustration can combine to tell a story or relay a message that says a lot — with few words and across a range of platforms. The right font and message with black and white photos (and sometimes a well-placed bold splash of color) is proving popular as well. See some of the most prominent typography trends from 2017 from the Design Range.
Large bold fonts, especially on long blog posts, help mobile users read more easily. Newer font libraries like Google fonts are not only free, but work well for onscreen display. (Users should note, however, that not all fonts will display on all devices, so choose your use of "cool fonts" carefully on websites.)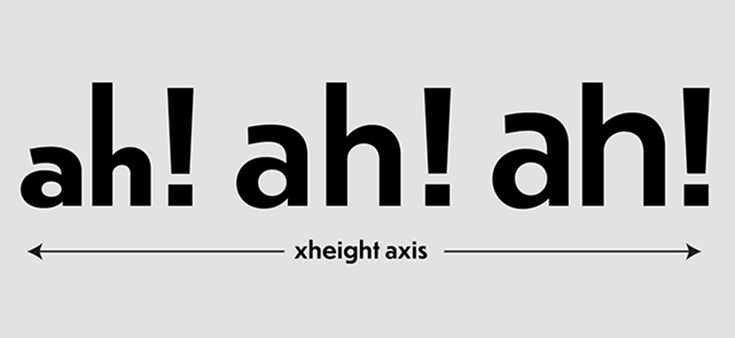 Another big deal for websites and mobile design is the variable font. Jointly developed by Microsoft, Google, Apple, and Adobe, the variable font can actually change the way we comprehend responsive web design. This solution in online typefaces is just the beginning of new typographic tool sets that will be used by designers.
Bright and bold colors
Spurred on by big digital names like Google, Spotify, and Instagram, bold colors and loud color schemes have shifted some designers away from the use of safe, soft, and unobtrusive color towards the more aggressive color palettes we saw last year. This world of color is wilder — and signals that graphic designers are willing not only to step out of the box, but to kick the box to the curb for recycling. The freedom to use color in new ways — and with new authority and enthusiasm is a get-out-of-jail-free card for designers, opening new doors and elevating their talents to new heights.
And, if we as designers are doing our jobs right, the viewing public is seeing fresh visuals that entertain, draw the eye, and sometimes takes the breath away.
In 2018, colors with depth and diversity will entice designers and their clients to experiment (and maybe even take some chances) with designs that include every color of the rainbow in deep saturations and subtle hues. They will reach across ethnicities and cultures; bridge historic memory, and reach for futuristic imaginations. And, speaking of futuristic...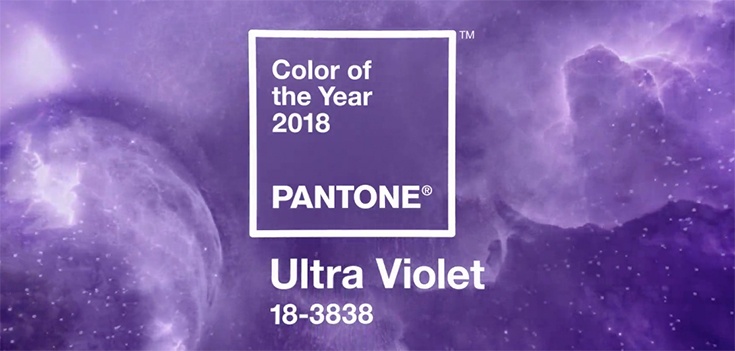 Pantone has announced "Ultra Violet" as the 2018 Pantone color of the year, stating: " A dramatically provocative and thoughtful purple shade, PANTONE 18-3838 Ultra Violet communicates originality, ingenuity, and visionary thinking that points us toward the future." So, get ready to see purple everything in design. Some stock image services like iStock are even putting together entire collections of "Ultra Violet imagery" to help you get on trend. Or not. With so much of this color everywhere, you might have a better chance of standing out by NOT buying in to the whole purple trend — but bright colors in general, will be big.
So, What else is trending?
In addition to illustration, prominent typography, and bright, bold colors, trends are emerging in the the use of image treatments, design styles, photography, and animation. We'll be featuring those in a subsequent blog next week, so I hope you'll come back to read more!
Topics: graphic design, creative