IS THE WOW IN YOUR WEBSITE?
Your website was created to be your company's best and most useful digital asset. When it was born, you made a fuss over it. You trained it to generate leads, promote your brand, and act as your virtual storefront. Now that it's gotten older, though, it may be looking and acting tired, slacking off instead of keeping up with current trends.
The truth is, as your business and technology continue to evolve, your website might start to look dated. And, just as you invest in your company's human assets, the time and attention you devote to nurturing your site can mean the difference between a website that works and one that wows.
If you're ready to ensure that your website is the best sales tool in your arsenal, then there's a good chance it's time for a website redesign. You may already have started thinking about a website redesign project plan and wondering, "Do I really need to redesign my site right now? We just launched it a few years ago." Let's look at the factors that determine the optimal time to update.


Is It Time to Revamp Your Website?
Your company's website should be viewed as an ongoing project and not a one-time investment. Its success relies on a continuous procedure that needs edits, updates, major revisions, and maintenance — which is why it should be redesigned periodically.

In fact, you should attempt to redesign and update your website every three years to give it a fresh look and feel. This might seem daunting; however, nothing is more detrimental to your website's mission than the "build it and forget it" approach.

The decision to redesign your website must be determined first and foremost by your business goals, but a variety of factors can play into the redesign timeline. Consider redesigning your website if any of the following reasons apply:

1. YOUR DESIGN IS OUTDATED:
Some designs seemed like great ideas at the time, but trends change, and those splash pages and flash intros on your website need to be retired. The design elements present on your site should always provide value to the visitor. If they don't, send them to the virtual trash can.

2. SECURITY REASONS:
It's time to plan a redesign project if the end of your content management system (CMS) life cycle is coming up within one year. Examples include WordPress, Drupal, Joomla, and Concrete 5.

3. UPDATES:
Be on the lookout for updates to the coding and your hosting server. Both of these are indicators that it's time to redesign.

4. CHANGES IN YOUR BUSINESS:
Have you updated your brand? Do you plan to? New logos and website color schemes must be reflected on a redesigned site. If your business starts offering new products or e-commerce, it's time to consider a website update. New business processes and added features (such as secured logins) also play a role.

5. MARKETING:
Your website should carry out marketing goals and reflect the objectives used to accomplish those goals. It might be in your company's best interest to personalize content based on viewer preferences. Another big factor is search engine optimization (SEO), as algorithms are always being updated. Your site should also be optimized for any device, to display smart content, and include ways to connect with your company on social media.

When you update content so that it's reflective of what visitors need and are looking for, you can focus on the primary mission of any website — to generate traffic and capture your target audience.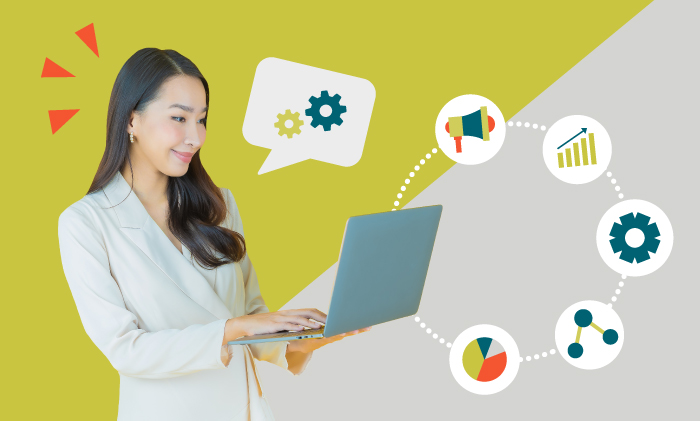 Do Your Website Features Wow Your Target Audience?
A better user experience is at the heart of a website that drives more traffic with smart digital tactics. How can you ensure that your site has the key features of an optimized, user-friendly website? Is it one that lays the groundwork for marketing success and checks all the boxes pertaining to impeccable design and the right internal mechanics?

At InVerve Marketing & Web, we developed a free e-book, "The Game Plan for a Winning Website," to help you get the most out of your online presence. Before meeting with a web development team, we invite you to download and take a look through our visual website guide here:
Whether you need a simple website refresh or a complex redesign, we cover the key components you need to score big on your digital marketing.



Is Your Website Driving Traffic — Or Losing Business?
One of the simplest ways to determine the effectiveness of your website is to use InVerve Marketing & Web's website grader to perform a free website audit. Within seconds, you'll learn what factors could be helping or hurting your website, and you'll get helpful analytics and tips you can use to improve your online performance.

See how your site performs by running it through our website grader.



What Should You Ask Before Starting a Website Redesign?
Once you've taken stock of your online presence, you may realize that you need a total website overhaul. However, knowing where to start with your website redesign project plan can be a bit like navigating your way through an unfamiliar city without a GPS. Often, the best place to begin is simply to ask the right questions.

Some of the common questions about website redesign include, but are certainly not limited to, the following:
When is it time to hire a professional to redesign your website?
Do you need to optimize your website for SEO?
What are some of the best practices, tips, and tricks for a website redesign?
What do you need to avoid?

One of the biggest myths in the online world is that a website redesign will automatically bring in new customers. What's more, a redesign of a website without a proper strategy in place can actually have the opposite effect — it can drive people away from your site!

In addition, a key truth is that no matter how pretty your website design is, people won't come to your site if your content isn't up to par. So, before you redesign your website, you need to ask yourself: Is this a website that people would want to visit, regardless of its aesthetic appeal or lack thereof?

Let's say that your content is where it should be, but you're not getting the results you want from your online efforts. Prior to your website overhaul, ask yourself the following questions:
How can you be sure your website is not getting any results? Sometimes, companies don't have any metric measurements in place to determine that the website is indeed unsuccessful … they're just making an educated guess.
Is your website mobile-friendly? More and more people are moving away from desktop and laptop devices, and more towards their smartphone and tablet devices, to look at websites.
Is your website optimized for SEO? One of the most important things that you can do for your website is to make it rich with SEO keywords so that your site will rank higher.


WEBSITE REDESIGN: A CHECKLIST
Now that you've determined that it's definitely time to redesign your website, the following is a comprehensive checklist to follow as you implement different parts of the redesign:
Complete a goals assessment. One by one, determine the goal of each page of your website. Have any of the goals changed?
Keep what you love and take away what you hate. A redesign of your website doesn't mean you have to trash the whole thing — just keep the parts that work and get rid of what doesn't.
Make a note of what your competition is doing, but don't make it the sole basis of your redesign. Remember — what works for them won't necessarily work for you.
Define your audience. Perform a target audience analysis to better understand your potential customers. Ask your current clients what they like about the website, and what they would change if given the chance.
Consider what would make your website more functional, and how you can implement such tracking metrics as Google Analytics in order to fully optimize the redesign and website functionality. This will give you a quantitative measurement of your redesign success and/or failure.
Finally, but certainly no less importantly, don't forget to test out each redesign thoroughly before implementation. All of the professional redesign in the world will be for naught if it turns out that, upon implementation, it doesn't work properly.

What About the Two Biggest Website Redesign Questions: Cost and Time?
With a long list of factors to consider, taking on a website redesign can quickly prove overwhelming. That's why it makes sense to trust your redesign project to a company with proven experience in professional web development services. Naturally, you'll want to know how much your redesign will cost and how much time it will take.

Although the best things in life are free, unless you can lay claim to coding and design skills, that statement is not true for websites. If you are looking to update your digital presence, chances are you need to make sure that the project fits within your budget.

So, how much does it cost to redesign your website? The answer is as vague as could be: It depends. Your necessary budget hinges on a variety of factors, so the project could cost anywhere between $1,000 and $25,000. How much will it cost for you? Here's what you need to know in order to answer that question:

Above all, you need to determine your goals and understand just what your website will seek to accomplish. A simple prestige piece, for example, that will merely function as a digital billboard for your business, will not require much time or effort. Of course, it is also static, and will not accomplish many of the sophisticated marketing goals even small businesses now develop.

For your website to be a lead-generating tool, you'll need a more robust framework with backend content and landing pages that can collect visitor information. If you expect to engage in e-commerce, your website will need an even more robust website that can handle mobile payments and shopping carts. The more complex the goal of your website, the more the redesign will cost.

Next, you should understand your variables. Are you satisfied with standard stock photography, or are you looking for more sophisticated graphic elements like infographics? Do you want your website to be built on a template approach, or customized from scratch to remain unique? Answering these questions helps determine the work (and resulting money) needed to get your new digital presence off the ground.

It's also necessary to estimate your size. As you can imagine, a 1,000-page website with intricate navigation will be more intensive to build than its 10-page counterpart. The size of your website depends both on the amount of information you want and need on it, and the scope of your current or previous website. Knowing at least an estimate can give you a better idea of how much it will cost to develop.

In addition, be mindful of maintenance. This is a part of web design that is not often considered in budget discussions. Ideally, your finished website should be easy to maintain from the user's side. That includes a robust CMS, along with plenty of maintenance options should something go seriously wrong. You may pay a little more to develop a website capable of this self-management, but your long-term costs will ultimately decrease.

Finally, think long-term. Instead of looking at your redesign as a cost, consider it a long-term investment. A better website ultimately helps you attract more visitors, convert more leads, and benefit from more customers. An outdated website, on the other hand, will negatively impact your brand image and may drive away potential customers. In other words, the benefits of a new website far outweigh the downfalls of the alternative. Even a large initial investment can and will pay off in the long run.

Keep in mind: The length of your redesign project depends on the type of website involved. Generally, a template site (utilizing templates customized to fit your brand) takes about two months to redesign, while a custom site (where designers and developers start from scratch to create it) takes six months to one year.


Need Help with Your Website Redesign? Let's Do This!
When you're ready to launch your website redesign project, InVerve Marketing & Web is here to put our decades of experience to work for you. We combine marketing know-how with successful web design experience to give your website the best of both worlds — and the care and attention it deserves.

Our customers love our detailed approach to website development and we're confident you will, too. You can count on us to give your site the impeccable design to match your brand's personality and the right internal mechanics to make it successful. In the meantime, don't forget to take advantage of our free online resources, like our downloadable e-book, "The Game Plan for a Winning Website," or our website grader to run a fast and helpful website audit.

We're excited to partner with you, from our initial brainstorming session to the big reveal of your freshly redesigned website! It all begins with your company's vision, plans, and marketing goals. This is your baby, after all. We're here to make it shine.

Contact us today to set up a website redesign consultation.
Ready to get started?
Topics: responsive web site, web design, Web, website redesign