Convenient online shopping, lockdowns, new technology, and ongoing social issues have drastically changed the habits of today's consumers. They're spending and trusting less, living virtually, and losing interest more quickly.
In this post, we'll show you the five hottest marketing trends of 2022 that you need to be using to stay ahead of the curve, and we'll share five trends that are so not hot right now.
5 Hot Marketing Trends to Use in 2022

1. Thoughtful storytelling.
2. Connected brand communities.
3. Short-form video.
4. Micro-influencer partnerships.
5. Voice SEO.
5 Marketing Trends to Avo
id in 2022
1. Paid media.
2. Rigid support forums.
3. One-channel social media.
4. Cookies.
5. Boring visual content.
Hot Marketing Trend #1- Thoughtful Storytelling
With shortening attention spans, never-ending explosions of content on apps like Instagram and TikTok, and 91.9 percent of U.S. companies now marketing through social media, it's becoming more challenging to hold consumers' attention, especially if your content is bland. *Scroll.*
Your brand needs scroll-stopping stories that make their points quickly and resonate loudly. Consumers want to be shown why they need your product in the most unique way possible.
Most importantly, good stories can inspire consumers to act, which is why this hottest marketing trend of 2022 should be one of your top priorities.
Doing it right:

Why it works: Aviation Gin took advantage of the horribly-received Peloton commercial by continuing the subject's believable storyline while self-promoting.
Hot Marketing Trend #2- Connected Brand Communities
Isolation has brought consumers to their devices for interaction, but they're overloaded with irrelevant ads and spammy emails that feel too impersonal.
That's why one of the hottest trends of 2022 will be creating better customer experiences, including more connected and empowering communities for customers.
Jon Dick, SVP of Marketing at HubSpot, says, "The best marketers will tap into their customers' desire to connect, learn, and grow with their peers by launching unique community programming."
Doing it right:

Gymshark

Why it works:

Gymshark's blog and social media channels post tutorials and tips, and promotes its products, all in an environment its customers want to be a part of.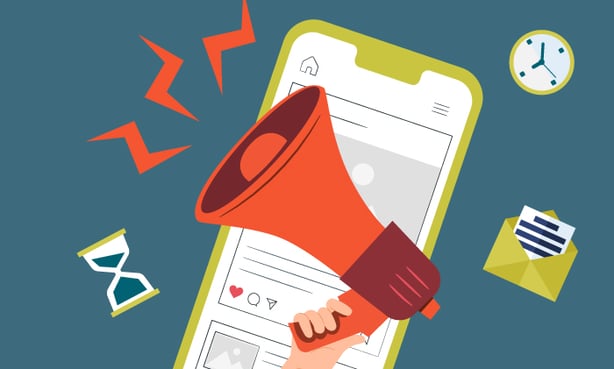 Hot Marketing Trend #3- Short-Form Video
The pandemic has people spending more time on platforms like TikTok and Instagram Reels, and the use of short videos is growing rapidly.
While the videos are short (ranging from 15 seconds to three minutes), they are mighty. According to HubSpot, "84 percent of people were convinced to buy a product or service based on the brand's video."
Short-form video offers a platform to tell an engaging story that can influence brand recall, awareness, and purchase intent in as little as two seconds. It can also leverage micro-influencers and promote user-generated content (UGC).
In 2022, shorter video will definitely be one of the hottest trends in marketing.
Doing it right: Nike's roller-skating Reel (6.6 million views)

Why it works:

It's beautiful, tells a touching story quickly, and focuses on a specific target market.
Hot Marketing Trend #4- Micro-Influencer Partnerships
Consumer trust is critical when it comes to successful marketing, but that trust is fading.
According to one study, "less than half of brands are seen as trustworthy" today. In contrast, some studies show trust in small brands is growing. Consumers are also putting their trust into the hands of influencers; 61 percent of them trust the influencers they follow on social media
Consumers find micro-influencers (social media promoters with 1,000 to 100,000 followers) more trustworthy than mega-influencers since they aren't constantly peddling paid products to followers. Micro-influencers also tend to have a higher level of engagement and produce unique content, which is better for your brand's success when you know your target audience.
Doing it right:

#SephoraSquad

Why it works:

Sephora pairs with a diverse range of micro-influencers who share honest stories and promote their products through niche channels.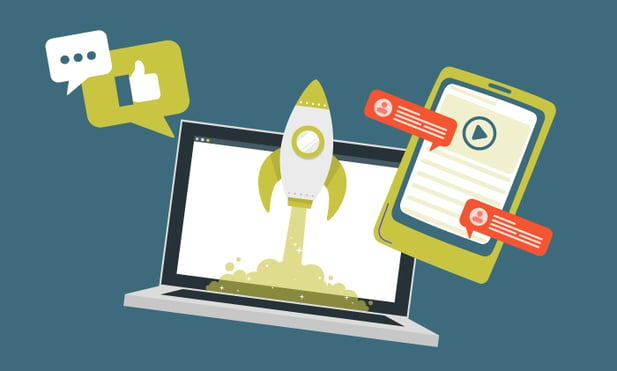 Hot Marketing Trend #5- Voice SEO
"OK Google," and "Hey Alexa," are common phrases now (even among kids!), and voice searches are happening more and more with so many of us consuming on the go.
Since its launch, voice SEO has generated over $2 billion in sales, and it's predicted that by the end of the new year, it'll account for around $40 billion.
To keep your website showing up on mobile searches, HubSpot suggests that "instead of catering to Google's manual search algorithm[s], optimize your content by framing it around questions."
To use this hot trend in 2022, think about what questions your consumers would ask, whether they're more locally based queries or general ones, and add it to your content.
Doing it right:

Google

Why it works:

Not only do users mention the brand when saying, "OK Google," but they're searching on Google itself.
Marketing Trends to Avoid in 2022
While thoughtful storytelling, improved customer communities, short-form video, micro-influencers, and voice SEO are all going to be big in 2022, there are some trends that won't perform like they used to.
1. Paid media.
"Paid media will continue to be flooded with capital in 2022, making it difficult to effectively generate returns at scale," Dick says. Instead, aim for more organic and UGC for increased ROIs.
2. Rigid support forums.
The original style of support forums doesn't cater to post-pandemic customers' needs of feeling connected, cared for, and getting help ASAP in the comfort of their homes.
3. One-channel social media.
Simply put, if your brand is only on one channel of social media in 2022, you're going to miss out.
4. Cookies.
While Google has delayed its end of the use of cookies until 2023, 41 percent of marketers believe they won't be able to track the correct data, so plan ahead and find the right software for your marketing.
5. Boring visual content.
Visual content should be one of your main focuses in 2022, so avoid using stock images or social media posts with no aesthetic appeal.
Trends of This Digital Age
In 2022, the hottest trends roar one minute and dwindle the next. Using thoughtful storytelling, creating a more connected customer community, unique short-form video, targeting micro-influencers, and adapting to voice SEO will all be some of the hottest trends of 2022 and will help your brand thrive in this new year